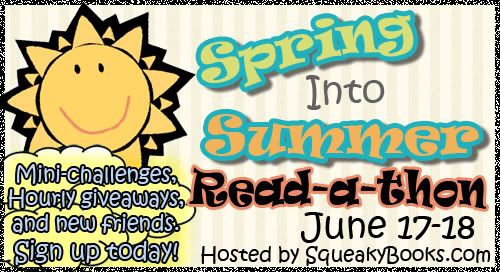 I'm participating in the Spring into Summer read-a-thon hosted by Enna Isilee of:
http://www.squeakybooks.com/
that takes place June 17th-18th.
It'll be 2 days of mostly just reading (thank-god, it takes place on a weekend for me) and I hope to read a few of the books that have been sitting on my shelf for a while.
There will be awesome mini challenges and lots of giveaways! Actually, just for signing up you are entered to win a $25 gift card to Amazon! And if you say that
Rachel @ The Rest Is Still Unwritten
sent you, you'll get 5 extra entries to win that gift card!
I plan to participate on:
hopefully both days if possible
I plan to read:
2 maybe 3 or more books if I'm able to.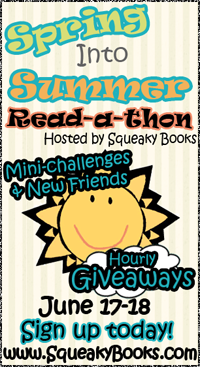 Click the image to learn more!
Click on the above image to go to Squeaky Books and learn just how YOU can participate too.
Head on over and join in on the fun!
~Rachel
xoxo