Hi everyone!
Just wanted to let all of you know that on the 1st of May I will be interviewing
Mayandree Michel
, author of Betrayal, her debut novel and first in her new The Descendants series.
This will coincide with the Spring Blog Carnival, something that I am participating in (my first ever blog hop of sorts...ooooh, scary) and the contest part of the interview will run throughout the Spring Blog Carnival, from the 1st to the 8th, open to US and Australian residents....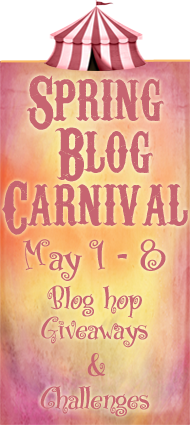 Stay tuned for more details and get ready for the Srping Blog Carnival!
~Rachel
xoxo